Rock Installation Overview:
Due to our desert climate rock work has become a staple of a Southern Arizona landscape. Rock installation is employed to add color, prevent erosion, combat weeds, and to create a clean and finished look. We have a wide selection of styles, colors, and sizes to choose from to create the right balance of look and utility for any taste or style. Our team has plenty of experience – we've installed over 600 tons of rock in 2018 alone!
Pricing is offered by the ton with all prep work, material, labor, and installation included
Decorative Rock: we have a wide range of colors and sizes to choose from – including 3/8", 1/2", 3/4", and 1"
Rip Rap: we have a wide range of colors and sizes to choose from – including 1½"-3", 3"-6", 4"-8", 4"-12", and 6"-16"
Salt River Rock: we have multiple sizes of salt river rock to choose from – including ½"-1", ¾"-1½", 1½"-3", 3"-8", 6"
Boulders: we can install boulders of many styles and colors to imitate nature and bring a more natural look
Decomposed Granite: we can be used DG for pathways, sub-bases, ground covers, and other applications
Have existing rock that is buried or an eyesore? Our team can pull and reinstall existing rock to make it look as good as new

ROLLING MEADOWS TOWNHOUSE ASSOCIATION
Rolling Meadows Townhouse Association was looking for extensive rock work to create consistency and uniformity throughout the community. Years of erosion and weather had buried existing river rock, decorative rock differed in size and color from one home to the next, and common areas consisted of simple dirt. PWE was selected to solve this problem while creating a uniform and complete look throughout the entire community.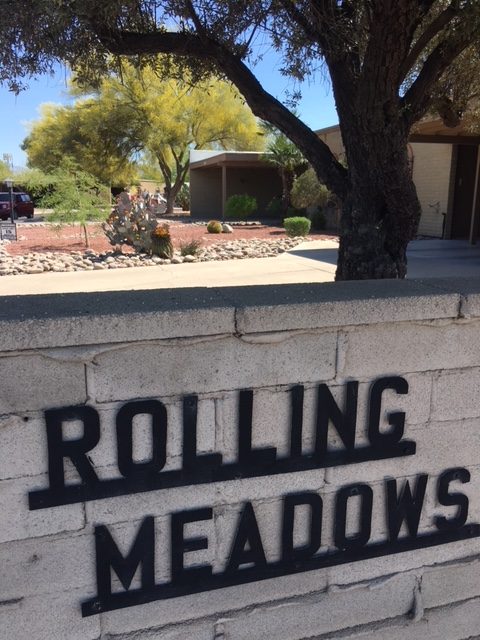 Dig up and re-install the existing salt river rock that was buried from erosion
Add fresh salt river rock to border every yard to prevent further erosion
 Install new decorative rock in every yard and common area to create a uniform look
300 Tons of decorative rock
150 Tons of fresh salt river rock
100 Tons of existing salt river rocks to border every yard to prevent further erosion.
½" Apache Red decorative rock
3-8" Salt River Rock
"Points West Environmental recently completed replacing river rock and decorative rock in the Rolling Meadows Townhouse Association's common areas, a 101 unit homeowners association. Points West did an outstanding job – owners were on site daily, crew was prompt, on time, polite, and worked very hard to complete this project and, more importantly, cost was very reasonable. So, if you need landscape work, try Points West. They're outstanding; the greatest!" – F.G, Rolling Meadows Board President
View Our Rock installation Gallery

Don't wait until it is too late!
Don't wait until it is too late!
Have Questions? We Can Help